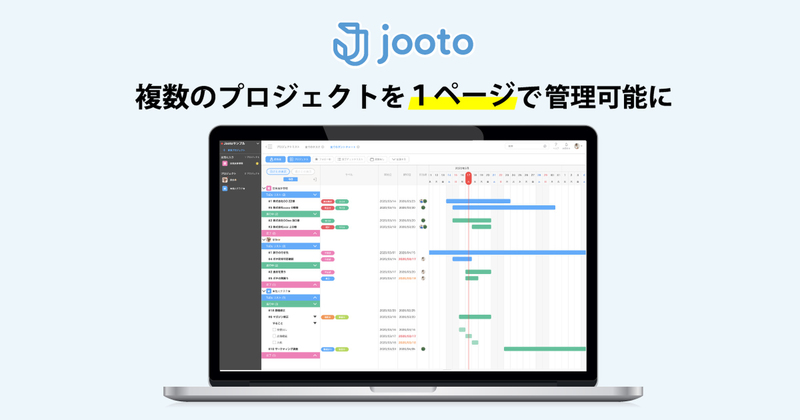 On March 18, PR Times announced the release of a new feature from cloud-based task/project management tool Jooto. This feature allows users to view the progress of all their tasks across multiple projects in one place.
Jooto is a simple online task/project management tool with a characteristically intuitive UI. The tool is free for up to four users and costs 550 yen/month (around US$1.40/month) for each additional user under the Standard plan. The Enterprise plan includes additional features such as IP blocking, single sign-on, SLA, and consultation services for Jooto implementation, on top of all Standard plan features.
With this newly added feature, users can now monitor the progress and schedule of all tasks assigned to them across all projects in one page without the need to go through each individual project. This information can be displayed in two different styles depending on how it's used.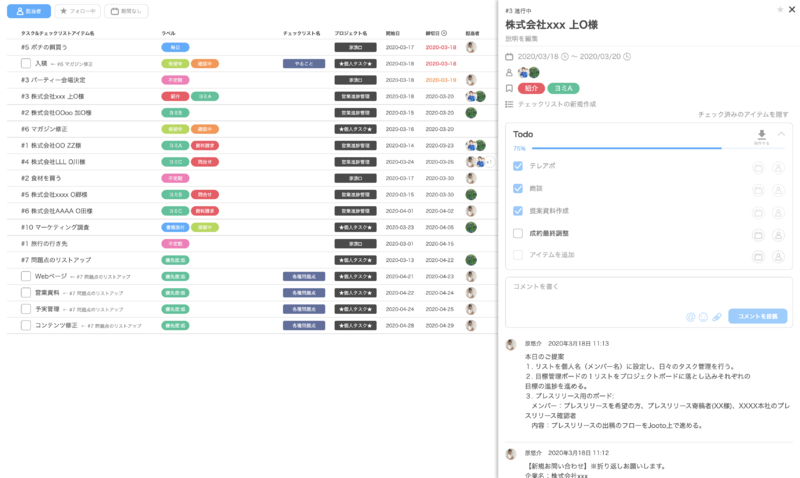 In List view, users see a list of all the tasks of all the projects they're a part of. With this view, one can get an overview of all tasks and sort them by due date.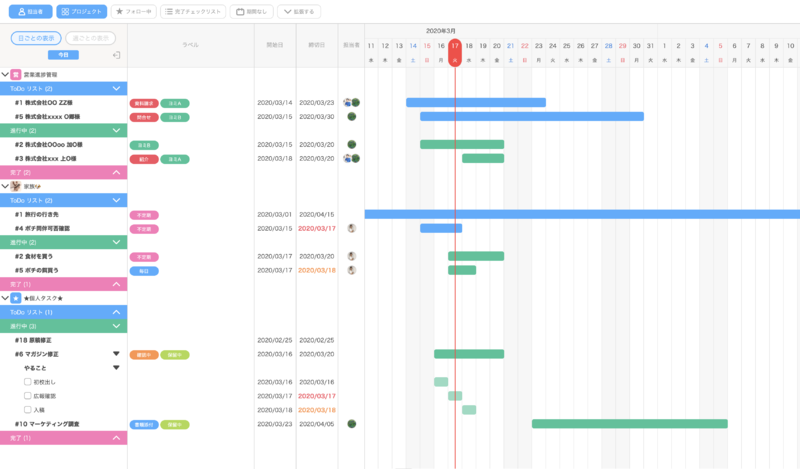 In Gantt Chart view, tasks across all projects are displayed in the user's calendar. By using the Owner and Project filters available within the Gantt Chart, users can freely set the information they want to display.