Zenkigen announced on March 18 that it has raised ¥800 million (approximately $7.3 million) through a third-party allotment. With WiL as the lead investor, the financing is underwritten by Delight Ventures, Pksha Sparx Algorithm No.1 Investment Limited Partnership, and others. This brings the total financing, including the seed round, to ¥1 billion (approximately $9.15 million).
Zenkigen is an HR Tech startup that operates the web interview service HARUTAKA. The company was founded in October 2017 with the vision of "contributing to the creation of a society where people and businesses can fully realize their potential through technology."
Since its launch, a steadily growing number of companies have adopted the service, due to the increasing need for speedy recruiting services in a seller's market for human resources and the working style reforms that have led to improved productivity of HR departments and interviewers. In the field of R&D, joint research began in 2018 with the Corporate-sponsored Research Program in Mathematical Engineering of Morality Emotions at the University of Tokyo. By carrying out scientific measurement of the degree of empathy people experience when communicating with colleagues with diverse personalities, research is being conducted on technologies that enable us to expand a person's hidden abilities and areas of expertise.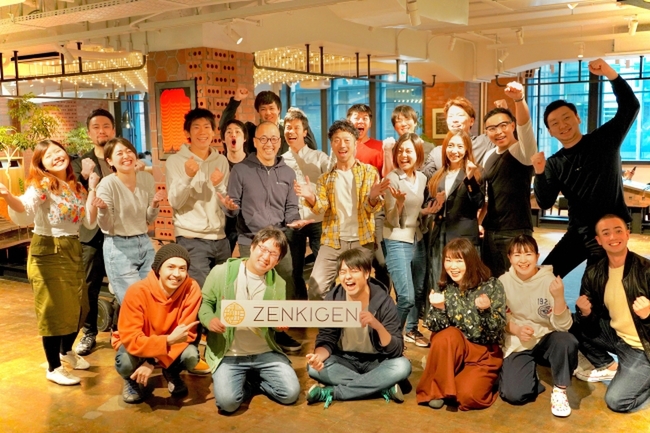 The latest funding will be used to step up the recruitment of engineers and researchers and accelerate R&D in the field of "affective computing", which uses artificial intelligence to deal with human emotions and sensibilities, with the aim of bringing about the early commercialization of ZiganIGAN, an interview support AI that improves the interview experience between candidates and interviewers.