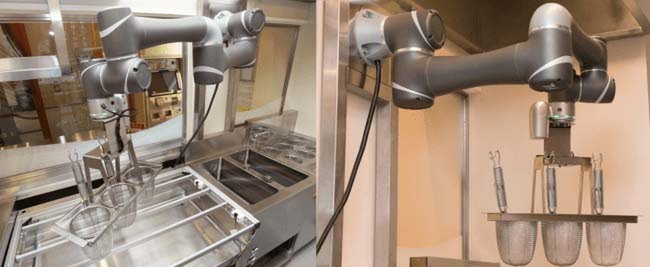 JR East Start UP began field testing of a "soba robot" at Sobaichi Nonowa's Higashi-Koganei restaurant inside JR Higashi-Koganei Station on March 16. It is a collaboration between Nippon Restaurant Enterprise and Connected Robotics, which is developing a "food preparation robot service" selected for the JR East Start UP Program 2019. They aim to address the need in the food service industry, facing a worsening labor shortage, for labor saving and automation of food preparation by streamlining station soba stand operations with automated robots.
The soba robot performs the process of boiling, rinsing, and cooling fresh soba noodles automatically, and can prepare 40 servings per hour. It can replace about 8 hours of the stand's overall work hours (equivalent to the workload of 1 employee), solving labor shortages and reducing the employee workload, while providing consistently delicious noodles.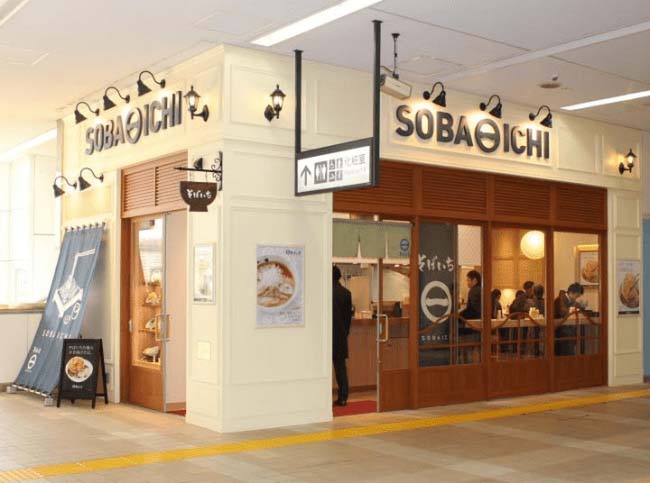 The field testing at JR Higashi-Koganei Station will continue until April 15. JR East Group says that based on the results of the field testing, they will go ahead with full-scale introduction at station soba stands operated by Nippon Restaurant Enterprise, reducing employee workload and providing better service.