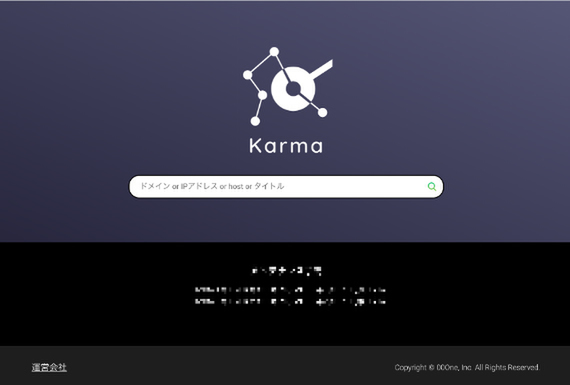 On March 5, 00One launched the beta version of its SaaS search engine Karma, which visualizes information about IoT devices.
The service enables users to comprehensively search information about internet-connected IoT devices within Japan. It can be used to enhance security in response to the rise in cyberattacks targeting security vulnerabilities in IoT devices. Using Karma, IoT device manufacturers can check where their products are being used, while telecommunication carriers and corporate IT departments can investigate whether there are any devices on their network that are improperly exposed to the internet due to misconfiguration.
According to the company, existing IoT search engines sometimes fail to find certain IoT devices due to poor accuracy in identifying models that are common in Japan. Karma uses unique signatures developed by 00One to identify IoT devices with a higher level of accuracy, enabling it to visualize information about the majority of IoT devices that are common in Japan. With development of signatures progressing on a daily basis, the company intends to continue expanding the number of identifiable IoT devices.
Searchable information includes the IP address that the IoT device is connected from, location information and banner information. In the future, the company plans to offer information about known vulnerabilities in IoT devices as an exclusive service for IoT device manufacturers. Everything from development and provision of the service is carried out in Japan, providing customers with peace of mind.
Full-scale deployment of the service is scheduled for June. Both the beta version and the full release will target domestic IoT manufacturers, telecommunications carriers (including ISPs) and businesses (corporate IT departments). There are no plans to offer the service to general consumers.