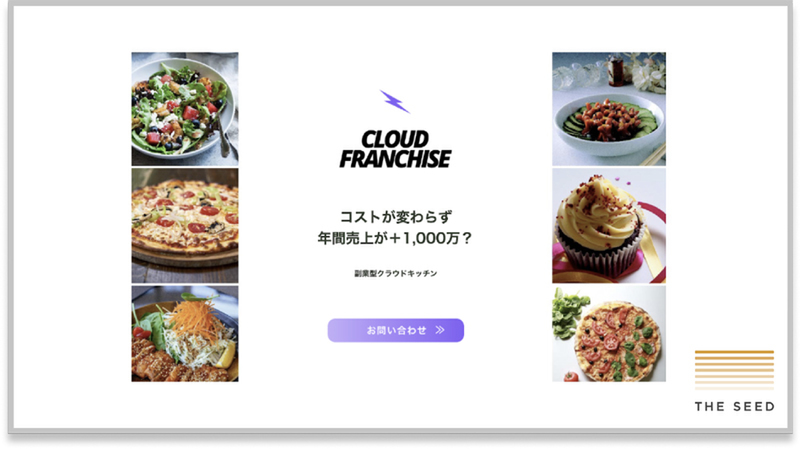 On February 26, The Seed Capital, as THESEEDCAPITAL No. 1 LLP (THE SEED), announced that it was underwriting a third-party allocation of shares by CLOUD FRANCHISE, operater of the Cloud Franchise service that maximizes restaurant kitchen occupancy rates.
Cloud Franchise uses a franchise model that focuses on the idle time at restaurants that are already operating. By introducing food and beverage brands with which Cloud Franchise has partnered and existing food delivery services, restaurants can increase their selection of brands and create operations to boost sales.
Already in operation at more than 10 restaurants, sales have been improved by as much as 65%.
While the delivery function is in the process of being developed as a platform, THE SEED has invested in CLOUD FRANCHISE, which is developing services that make it easier to increase profitability even at restaurants with limited financial resources. With individuals becoming increasingly independent and starting new businesses in their search for a way of working that offers more freedom, the investment in Cloud Franchise was made in the hope that, in the future, as many restaurants as possible will become engaged in efforts to improve their profitability.
CLOUD FRANCHISE will use this funding to provide services to and improve service quality at more than 100 restaurants this year.