Eco-Pork released its BI tool, BioAsseT Web, which support counter measures for, and visualize serious infectious diseases, such as the classical swine flu (CSF) and the African swine flu (ASF) on February 19.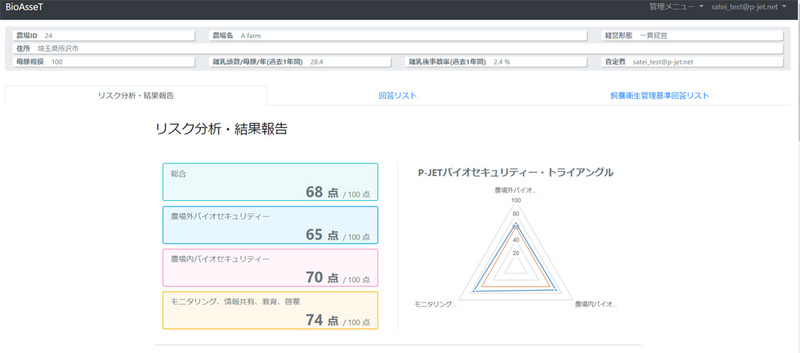 Eco-Pork is participating in the veterinarian team (P-JET: PRRS Japan Elimination Team) that is promoting the eradication of infectious diseases. The swine flu that spreads domestically is a febrile infectious disease unique to pigs and boars; it greatly reduces the production of pork due to its highly contagious and lethal nature, with 130,000 pigs already being disposed of, with no exact route of infection identified as of yet. Further, in China, the African swine flu has caused the disposal of 30% of Chinese pigs, and, while it ha s not been found to have spread to Japan, the risk of infection remains.
BioAsseT Web is a tool that conducts quantitative evaluation of the biosecurity in domestic farms, and provides analysis and improvements. An evaluator as designated by P-JET visits the farm, and diagnoses and evaluates based on a total of 155 total criteria to give the biosecurity of the farm a numeric value. It then uses that data to identify security weaknesses, and proposes important issues and an action plan to solve them.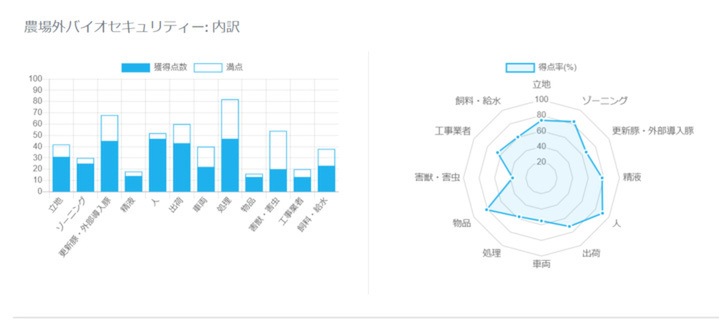 The evaluators take courses offered by P-JET and are all licensed, and are therefore skilled at objective observation, and can easily make comparisons between farms. They plan to offer the service to pig farmers for free through P-JET, and conduct evaluator training lectures for veterinarians and prefectural animal hygiene centers.