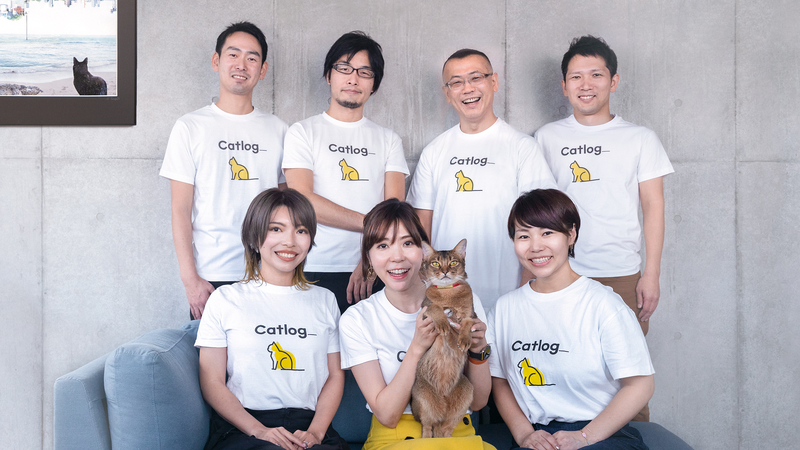 Rabo has announced that it raised about ¥100 million (approximately $910,000) through a third-party allocation of shares. The funding round was led by iSGS Investment Works, W ventures, iPLAB Startups and Takuma Iwasa, the representative director of Shiftall.
Rabo is developing the Catlog collar, which it says will allow cat owners to monitor the everyday activities of their pets. Cats' activity data is recorded 24 hours a day and classified into behaviors such as exercise, sleep and eating using biologging analysis technology and machine learning. The company says that cat owners will be able to check in on their pet remotely using a smartphone, allowing them to feel near to their pet even when away from home.
Mr. Goshima of iSGS Investment Works commented, "Rabo's representative director, Ms. Iyo, studied remote biologging in graduate school. Afterwards, she worked on developing new businesses at Recruit and was involved in a healthcare startup. Now, she has founded Rabo, a company dedicated to cats. It's as if all of Ms. Iyo's experience up to now has been building up to the creation of the Catlog. I believe that it's a product that only she could create. The Japanese cat market is reportedly approaching ¥800 billion (about $7.3 billion), and the number of cats being raised in Japan has already exceeded the number of dogs. In the United States and China, too, the number of domestic cats exceeds the number of dogs. On the other hand, while dog owners spend ¥480,000 (about $4,400) a year on their dog, cat owners spend less than half of that — only ¥230,000 (about $2,100). The cat market has a great deal of room for growth. The team at RABO led by Ms. Iyo has an outstanding level of passion for cats, and I am confident that they will succeed in greatly expanding the cat market and growing their company while delivering a product that brings joy to cats and their owners. I must say that I'm a dog person, though."
Mr. Shin of W ventures said, "Pets are increasingly being treated as members of the family. As this trend continues, I believe that the Catlog will become essential to a wide range of cat owners as a product that can help relieve anxiety and guilt over leaving pets at home. That is why I chose to invest. I also see great potential in the Catlog as a platform for large markets like medical treatment, insurance and food, capitalizing on the cats' activity data and the owners' engagement. I believe the team's deep affection for cats will be key to their success. I am neutral on the cat or dog question, but I will be cheering them on all the same."