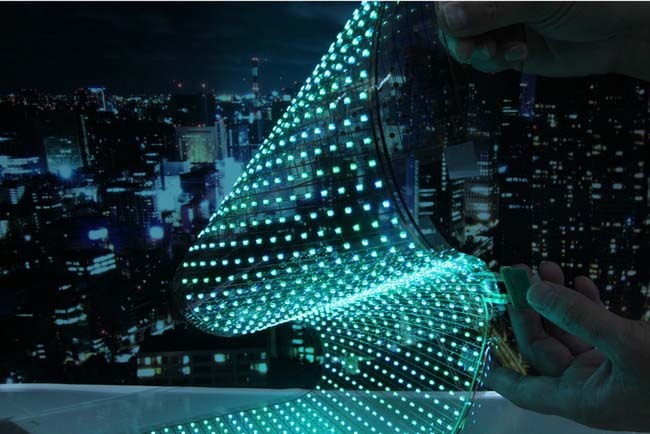 On November 2, Wonder Future Corporation (WFC) announced that they had raised ¥350 million (around $339 million) from capital investors. The money came from a Series A financing round from Sakata Inx and Real Tech Fund.
WFC aims to commercialize their IH Reflow Technology, a unique damageless part mounting technology. Using IH Reflow Technology makes it possible to mount electronic parts onto film substrates; flexible displays made by mounting LEDs on film are extremely light/flexible, and can be used on unusual shapes, so in future they may be used in cars, amusement devices, lighting, household appliances, etc.
The company was selected by government-owned R&D company New Energy and Industrial Technology Development Organization (NEDO) for their "R&D Startup Support Business/Support for Commercialization of R&D Startups in the Seed Funding Stage," and used this to refine the technology so that smaller parts could be mounted. In December 2019, they also began offering the IH-EMS contracting service, which performs low-cost repairs for digital signage, etc. The company hopes to use the money from this Series A funding round to grow the business even further.