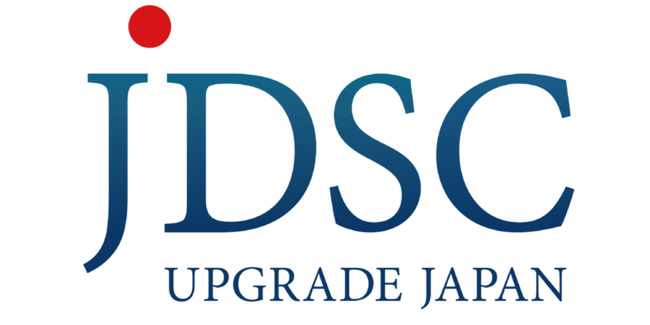 Japan Data Science Consortium (JDSC) announced on October 19 that it has raised approximately 2.9 billion yen (approximately 27.72 million dallars) in funding.
The series B round of funding combines approximately 2.6 billion yen (approximately 2.463 million dollars) through third-party allotment with Mirai Creation II Fund, The University of Tokyo Edge Capital Partners, Daikin Industries, Chubu Electric Power, SMBC Venture Capital, Mizuho Capital, Mitsubishi UFJ Capital, and multiple individual investors as underwriters, and approximately 300 million yen (approximately 2.84 million dollars) through the conclusion of an overdraft agreement (dead finance) with Sumitomo Mitsui Banking Corporation and Resona Bank. This brings the company's cumulative financing total in just over two years since its founding to approximately 3.3 billion yen (approximately 31.26 million dollars).
JDSC is an AI company originating in The University of Tokyo. The company has formed partnerships with leading companies in various industries to conduct joint DX promotion and AI implementation. Through collaboration, the company has created multiple solutions that resolve common industry issues, including demand forecast solutions, frailty detection using electric power data (identification of signs of requirement for long-term care), and solutions for avoiding absent recipient deliveries.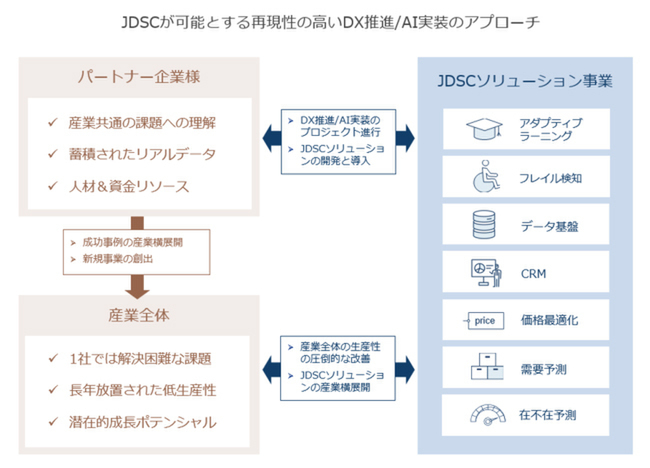 The company has members who possess abundant technical knowledge including AI algorithm construction and system implementation, and members who possess outstanding business capabilities including presentation of concrete solutions and execution of highly difficult DX projects. It is engaged in projects with leading companies, such as AI ventures equipped with both technical knowledge and business prowess.
The funds raised will be used to accelerate the upgrade of industry and of Japan through DX promotion and AI implementation. In the near future, the company will undergo a change of name from Japan Data Science Consortium Co. Ltd. to JDSC Co., Ltd.