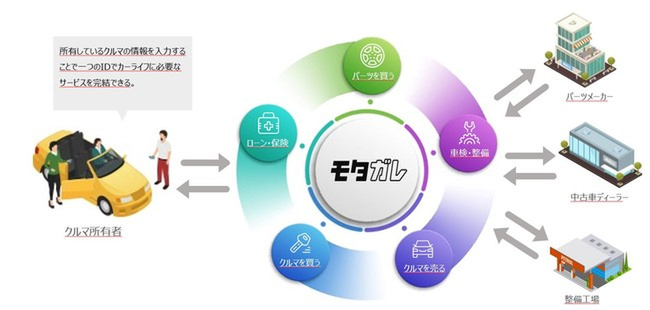 On October 13, MiddleField announced that they have raised 340 million yen (approx. $3.23 million) as of the first close of Series B financing. Having raised an additional 240 million yen (approx. $2.28 million) including debt financing, the total amount raised for Series B will be 580 million yen (approx $5.5 million).
The underwriter for this additional increase is Femto Growth Fund 2.0 Investment Limited Partnership. The new underwriters are D4V1 Investment Limited Partnership, Chiba Dojo Fund II Investment Limited Partnership, Voyage Ventures, Adways and Shinsei Venture Partners 1 Investment Limited Partnership.
The company operates "Motagare", an online platform for used car sales, responding to the labor shortages of businesses by eliminating intermediary costs in car sales. They aim for this platform to mitigate anxiety among users, by simplifying complicated procedures for buyers and businesses alike. This year in particular, new car sales have been sluggish due to COVID-19, while demand for used cars is on the increase, and major companies are also shifting towards online sales.
The funds raised this time will be used to expand development of the business efficiency system "Motagare Business", which can bring inefficient business flows online, as well as extensive marketing efforts to promote Motagare in order to acquire individual new users.