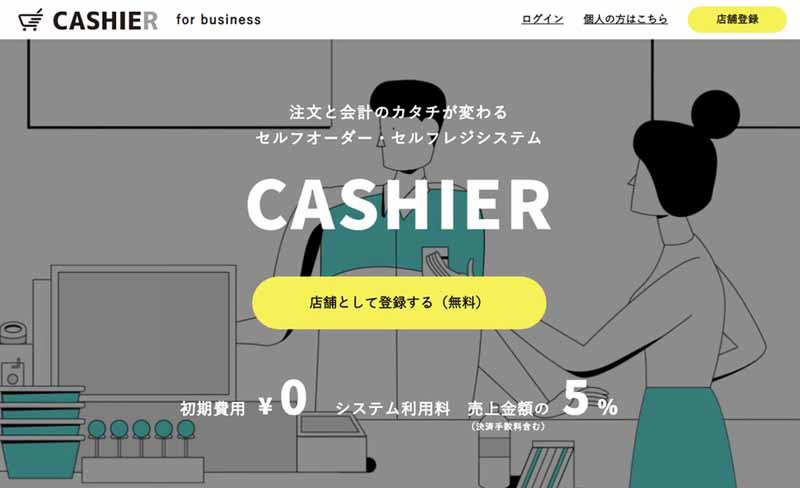 On October 15, Uniaim launched "CASHIER," a self-order/self-payment system that allows users to place orders and make payments on their own smartphones. It has also begun recruiting participating stores.
CASHIER is a self-order/self-payment platform service aimed at promoting the digital transformation of restaurants and retail stores without any initial setup charges or fixed monthly fees. As long as they have an account, users will be able to place their orders and make their payments at stores where CASHIER has been set up.
The company has been developing new businesses in the accounting domain, such as launching their tablet POS system "Tab Register." While working alongside many companies, the company started developing CASHIER in 2018 as a means of utilizing mobile devices to tackle various issues confronting many stores, including the recent shortage of manpower at restaurants and retail stores. With the support of multiple companies, the service underwent a pilot introduction phase and further trials before it was finally launched.
In addition to handling order and payment requests, CASHIER is also equipped with features that can handle sales management, the management of multiple stores, SKU (stock keeping unit) management for apparel stores, as well as kitchen receipt printer support and order management for restaurants. There are no initial setup charges (kitchen receipt printers and tablets for order management at restaurants must be purchased separately), while the system usage fee of the service is 5% of the total sales amount (including transaction fees for payments).