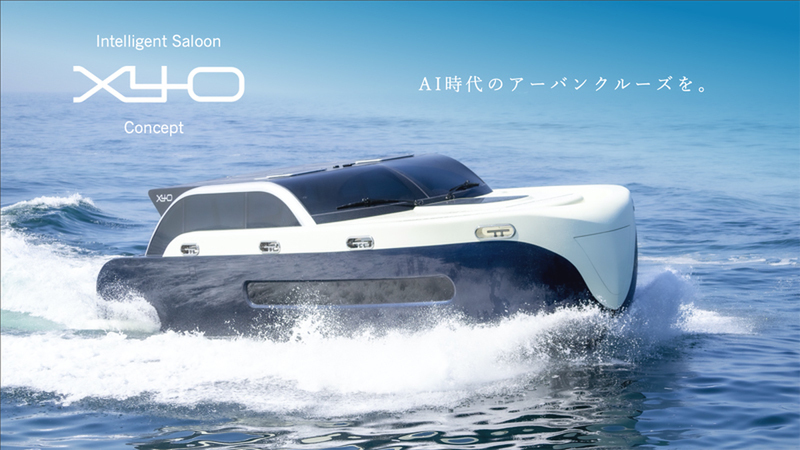 On October 8, Marine X announced the AI cruiser X40 Concept, a concept aimed at realizing an autonomous ship in 2023.
Marine X is a startup that envisions the arrival of an era of autonomous ship navigation. The X40 is an intelligent cabin cruiser that aims to achieve a higher level of mobility on water for urban cruises. It was designed by thoroughly considering the design, functionality and maintainability from the owner's point of view. According to the company, the boat is equipped with a proprietary AI assistance system for safe navigation. The system is designed to achieve a new level of safety.
The boat's AI system uses independently developed image recognition AI. The system detects navigable areas and obstacles, notifying the ship operator of the direction and approximate distance with onscreen information and alert sounds. It will continue to evolve as the cruiser's brain in the future, including being upgraded to an autonomous navigation system.
In addition to the steering wheel, the boat's course can also be controlled using a joystick. The ship is equipped with carefully selected technologies that are indispensable for a luxurious experience on water. This includes dynamic positioning to automatically maintain the ship's position when moored, as well as an anti-rolling gyro to reduce rolling of the hull.
The hull's futuristic form was designed by robot creator Tomotaka Takahashi. The reduced height of its distinctive coupe style allows the boat to pass under the low bridge girders of urban areas.