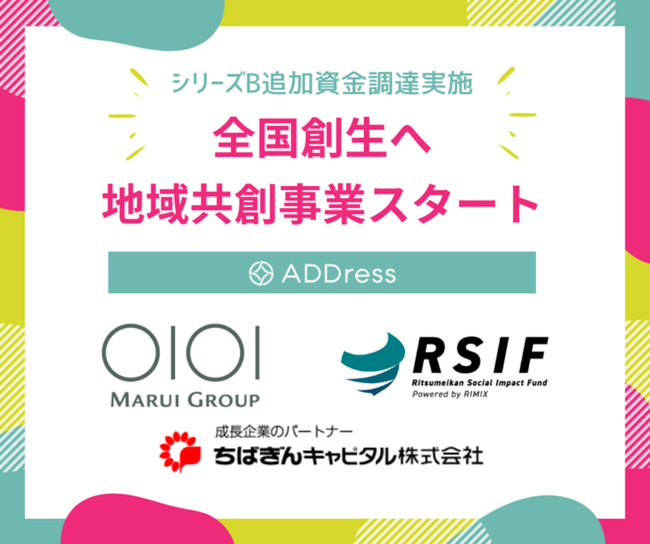 ADDress announced on October 1 that it had raised additional funds in a Series B round from Marui Group, Ritsumeikan Social Impact Fund Investment Limited Partnership (Plus Social Investment) and Himawari G4 Investment Limited Partnership (Chibagin Capital). The funds were raised through a third-party allocation of shares.
ADDress develops a coliving service of the same name that allows users to stay at various registered residences throughout Japan on a flat rate basis. To reduce costs, the service utilizes vacant homes and holiday houses as coliving spaces. At each location, users are provided with a private room, while areas like the living room and kitchen are shared, similar to a share house. The spaces are renovated to ensure user comfort. The service's low price begins at ¥40,000 ($380) per month. This includes utilities, Wi-Fi, use of shared furniture and amenities and cleaning of shared spaces.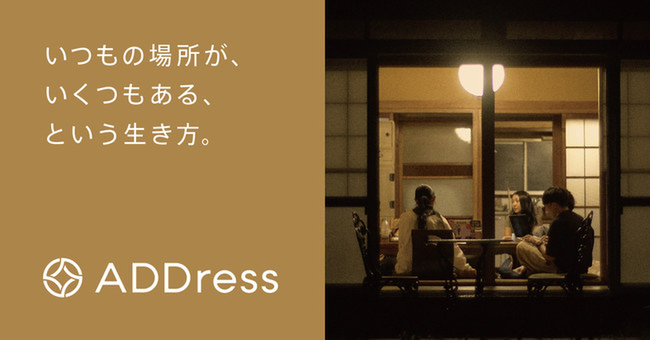 According to the company, the latest round of funding was driven by a sudden increase in the number of people in their 20s and 30s registering for ADDress. These young people are reevaluating their lifestyles in response to COVID-19 and the promotion of telework and "workations" by companies. This may include switching to offices that are outside of city centers or urban areas. To fulfill its mission of national revitalization, ADDress plans to carry out regional revitalization projects in cooperation with each of its investee companies. By establishing living spaces in a variety of locations, the company hopes to increase the number of people who maintain ties with each region.
ADDress is taking a variety of measures to expand its services throughout Japan. On October 1, the fourth round of the experimental ANA Flat-Rate Domestic Air Ticket Service launched. With this service, new ADDress members can take up to 4 designated one-way flights on ANA within Japan for an additional fee of ¥30,000 yen (about $285) per month with a 3-month contract. ADDress is also partnering with JR East to use hotels and other facilities operated by the JR East Group as ADDress locations.