Stock (formerly LinkLive) announced on September 8 that it had raised a total of ¥100 million (roughly $940,000) in a seed round from angel investors including DNX Ventures, East Ventures, Money Forward, Infcurion, Yo Nagami, and Daisuke Kamada.

They say that the funds raised will be used to bolster their product development and marketing. The company also changed its name to Stock in order to match that of the Stock information sharing tool provided by the company.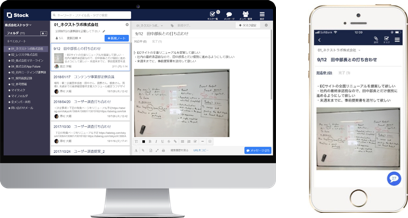 Stock is an information sharing tool which facilitates the passing on of team information. Based on the concept of "a product simple enough even people in their 60s unfamiliar with IT can use it without explanation," they boast that it can be used by anyone absolutely stress-free.
From the official launch in April 2018 through the end of July this year, it has been introduced by approximately 50,000 companies. With the current explosion of remote work, the demand for "a simple information sharing tool anyone can use" has soared, leading to a rise in the number of companies introducing the tool in recent months.
Introduction is progressing rapidly everywhere from major organizations such as listed companies to small teams at small and medium sized businesses, and it is used in an exceptionally wide range of industries, including accounting firms, advertising agencies, IT companies, property management companies, and restaurants.