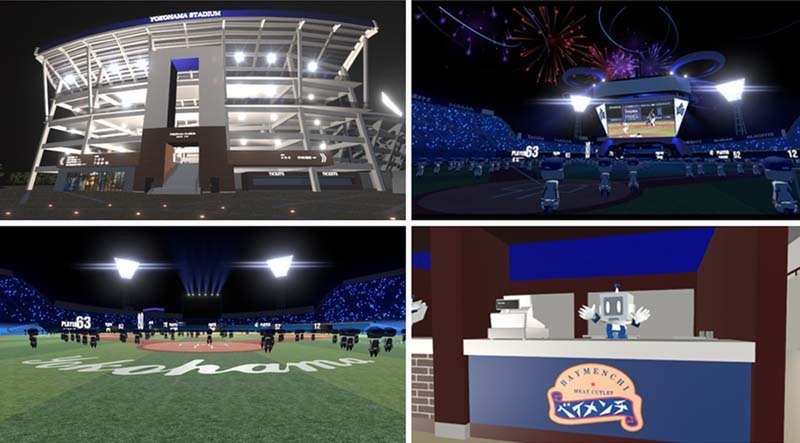 On August 4, KDDI and Yokohama DeNA BayStars announced Virtual Hamasta, which allows users to enjoy watching matches while supporting their favorite players in the comfort of their homes. A free trial will be available on August 11.
This project recreates part of the Yokohama Stadium in a virtual space, allowing people to enjoy the stadium's atmosphere despite the capacity limitations imposed due to the COVID-19 pandemic. Users can enter Virtual Hamasta from the comfort of their homes using a smartphone, computer, or VR device. Users can enjoy the stadium's atmosphere and freely move around Virtual Hamasta using their own avatars. They can also communicate with fellow fans and support Yokohama DeNA BayStars together.
Look forward to the direction and events held according to the state of the match and experience a sense of unity like you're actually there by cheering together and interacting with fellow fans. There will also be exclusive projects and live commentaries by guests and baseball veterans. Also includes a closer look into the players as well as footage on the season's highlights.
Held during the Yokohama DeNA BayStars vs. Hanshin Tigers match on August 11 (5:00 PM until end of match). Users can create an account on the virtual reality social networking site "cluster" to participate. No fees required.