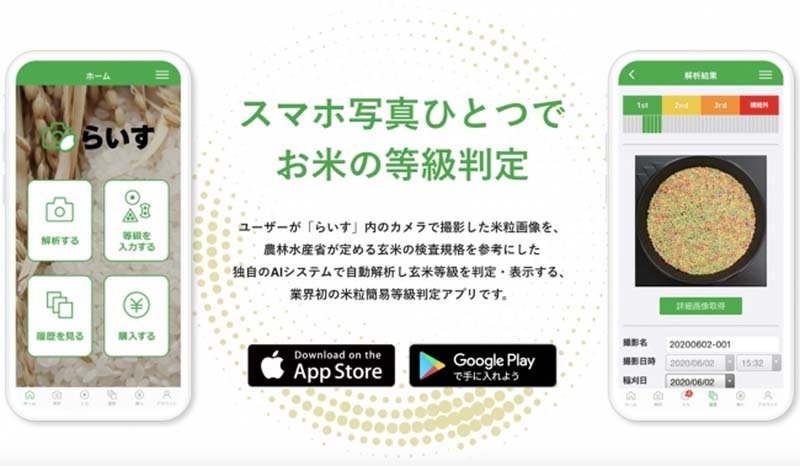 On July 30, Skymatix launched Raisu, the industry's first smartphone app capable of appraising the quality of unmilled rice from a single smartphone photo.
After harvesting, rice farmers are subject to an unmilled rice quality inspection at an agricultural produce inspection site. However, this causes several problems. When the rice's quality is appraised at a lower level than expected, this requires further time and effort to return the rice to the farm and carry out reclassification or reinspection. Also, for the producer to inspect the rice themselves beforehand requires expensive measuring equipment capable of identifying different grains.
Using Raisu's original AI system, rice farmers can automatically analyze, approximate, and display the quality of unmilled rice using a photo of the grains taken with a smartphone camera. With Raisu's simple, user-friendly interface, anyone can check the approximate quality of rice prior to agricultural produce inspection without the need for expensive grain identifying equipment, eliminating the time and effort required to return the rice to the farm, reclassify or reinspect it and increasing operating efficiency. The results of analysis can be managed according to harvesting date, drying date, hulling date, lot number, and cultivar information. Following agricultural produce inspection, the actual inspection grade can also be added.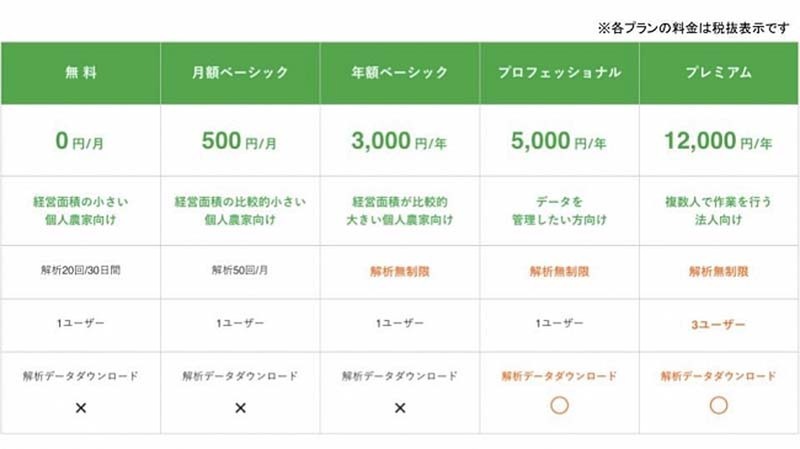 A number of plans are available according to number of analyses performed, number of users, and available features, starting at ¥500 (approximately $4.80 USD) per month. A free one month trial is also available.