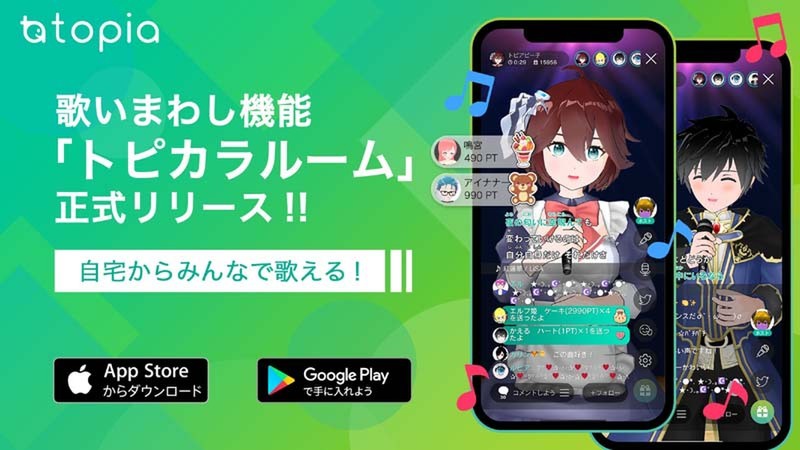 On July 9, Unbereal released a new karaoke party feature, Topikara Room, for Topia, a virtual karaoke platform the company develops and operates.
Topia is a virtual karaoke platform that allows users to broadcast karaoke with their own unique avatar. With a library of 4,000 karaoke songs, users can sing as much as they like. Meanwhile, highly accurate facial and voice recognition technology enables the user's avatar to mimic their actual movements. The high resolution streams are delivered at low latency using unique, patented technology to reduce traffic. The karaoke songs are provided by XING's JOYSOUND.
A beta version of the karaoke party feature Topikara Room has been available in Topia since January 2020. However, with the extension of social distancing measures to prevent the spread of the novel coronavirus (COVID-19), user demand for the feature has increased. In response, the company is now releasing Topikara Room as an official feature.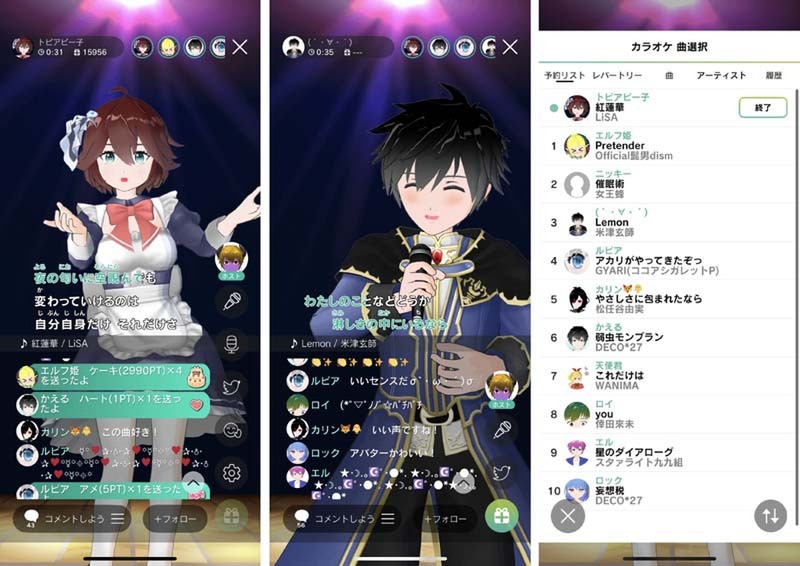 In a Topikara Room, each user reserves a song in real time, just like in a karaoke room at a karaoke club. When the user's turn comes, the song plays and their voice is switched on at the same time. As the song plays, lyrics are shown for the user to sing, similar to a display at a karaoke club. Topikara Room provides a number of features to enhance the singing experience, such as changing keys, enabling or disabling the guide melody and a wide range of voice effects. Users in the room can also chat with each other in real time. Users can select from two types of rooms: rooms where anyone is free to reserve a song and sing, and rooms where only those who know the password can sing.
Unbereal is committed to expanding the community of people who enjoy karaoke at home, and will continue to develop and operate its services to that end. In addition to recruiting new talent, the company is taking aggressive measures to invest in its business, including increasing the number of karaoke songs to 10,000 by this autumn.