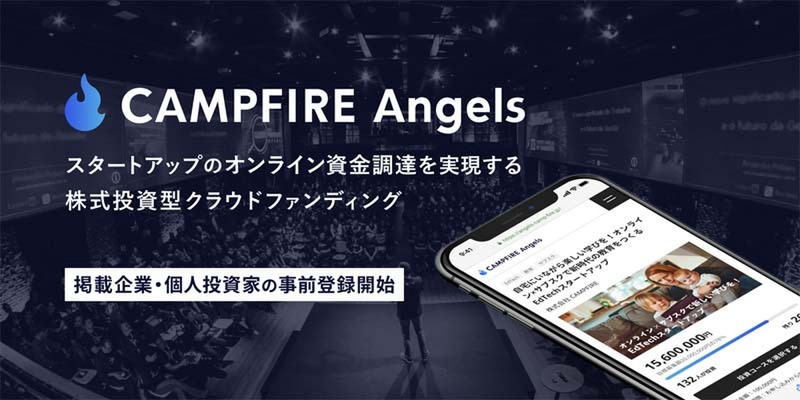 DAN Venture Capital announced on July 9 that it will be launching an updated version of its stock investment crowdfunding website. The new website will be launched on August 17 under the name "CAMPFIRE Angels."
DAN Venture Capital has been offering stock investment crowdfunding services under "GoAngel" since 2017. Since joining the CAMPFIRE group in 2019, DAN Venture Capital has been undertaking the rebranding and upgrading of "GoAngel."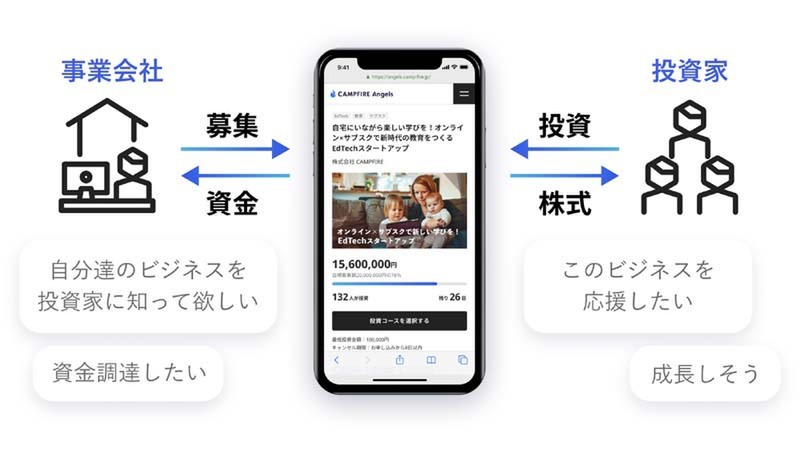 CAMPFIRE Angels is a stock investment crowdfunding service that allows unlisted companies to raise funds in small amounts from many individual supporters (angel investors) by offering the company's shares for subscription on the website. Along with accepting applications from companies that wish to raise funds, the service will also begin to accept applications from interested investors who are considering investing in the shares of unlisted companies such as startups.
CAMPFIRE Angels has set a funding goal of 5 billion yen (around $46.83 million) by the end of 2022. In light of the COVID-19 pandemic, many companies have been utilizing the "COVID-19 Support Program," a rewards-based crowdfunding service provided by CAMPFIRE, the group to which DAN Venture Capital belongs, as crowdfunding itself has seen a spike in interest. The availability of CAMPFIRE Angels will offer new financing options for unlisted companies and assist these companies to raise funds to take on new challenges.