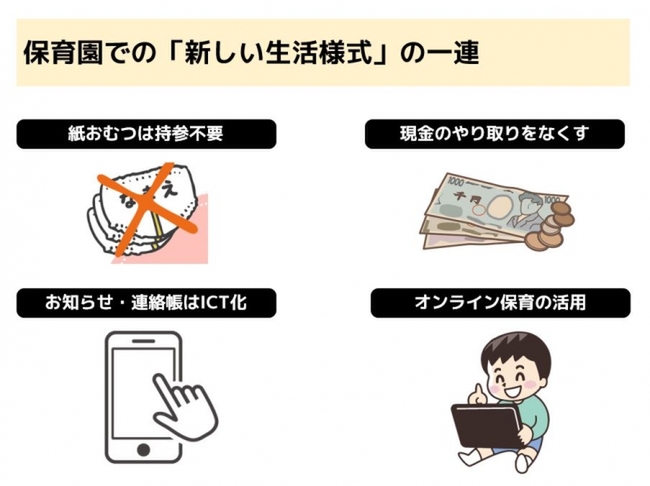 On June 24, Babyjob announced that the systems of Tebura Touen and CoDMON would be linked from July 1. Tebura Touen is a flat-rate subscription service for disposable diapers, jointly developed by Babyjob and Unicharm. CoDMON is an ICT system for children's facilities provided by a company of the same name.
Tebura Touen allows nurseries to receive direct deliveries of disposable diapers at a flat rate. The company says its service benefits both parents and nurseries. For parents, it eliminates the need to write their child's name on each disposable diaper and bring those diapers to the nursery. For nurseries, it eliminates the need to manage each child's diapers individually.
Through the system linkage, Babyjob aims to facilitate lifestyle changes at nurseries in response to the novel coronavirus. For example, by eliminating the need for parents to bring their own diapers, the service will reduce the frequency of shopping. In addition, the use of direct debits and credit card payments will eliminate cash exchanges.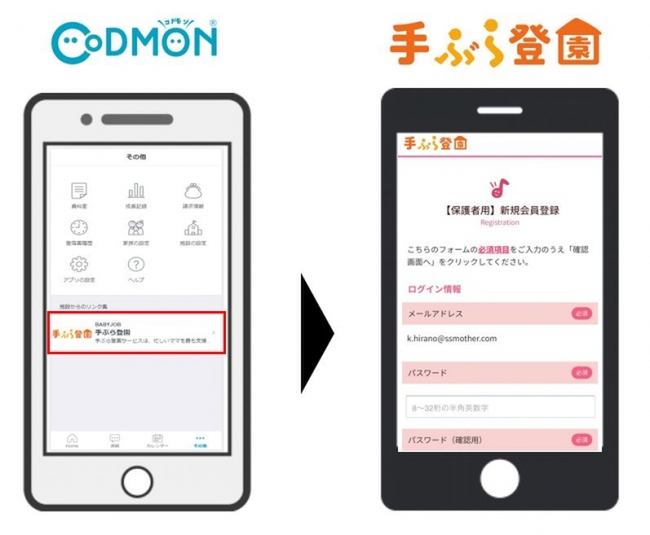 The linkage with CoDMON will enable parents to register for Tebura Touen from the CoDMON app. The measure is intended for nurseries that use both services. No additional cost will be incurred due to the system linkage.