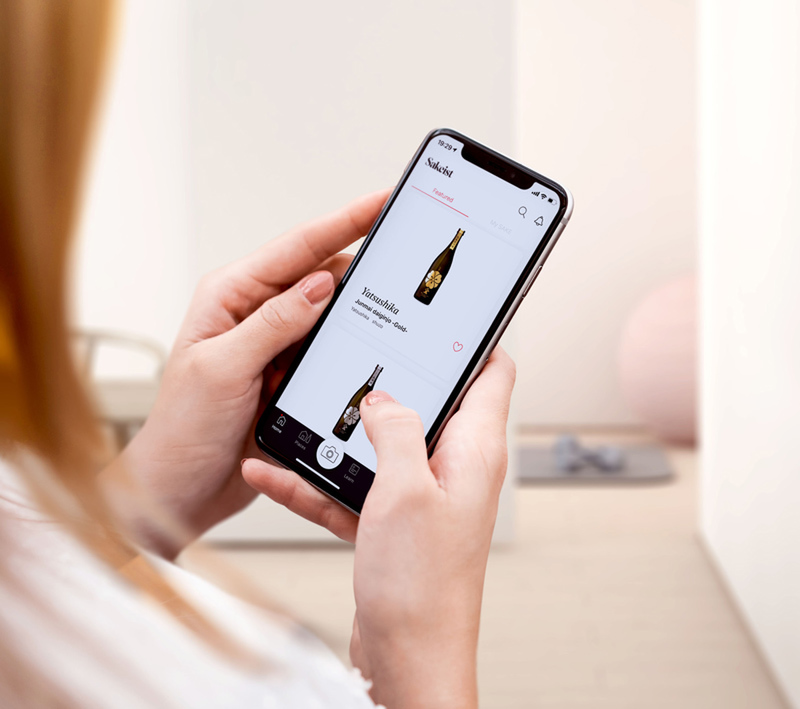 On June 23, Khariis launched the iOS/Android app "Sakeist," which seeks to connect international sake consumers and sommeliers with sake breweries in Japan, with the aim of promoting sake consumption and expanding its market in the world.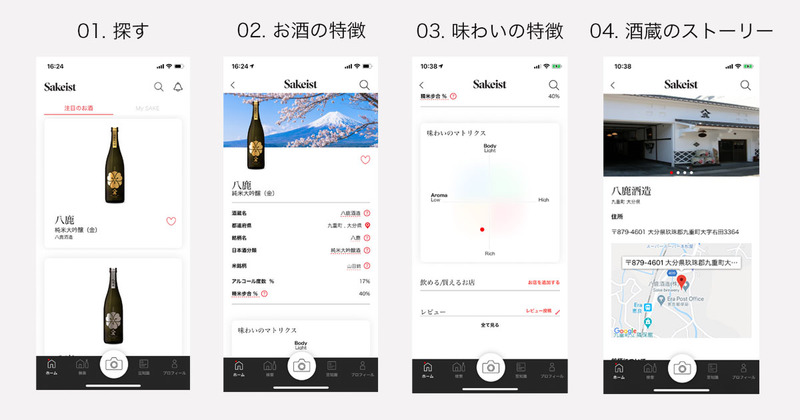 Sakeist serves as a social media platform for Japanese sake enthusiasts where images of sake scanned by users are displayed as part of the news feed in the social media platform, which allows others to discover sake that they did not know about. A matrix with information on wine tasting that allows users to learn more about the taste of sake is also displayed, along with a story of the sake brewery aimed at introducing the producer's history to users.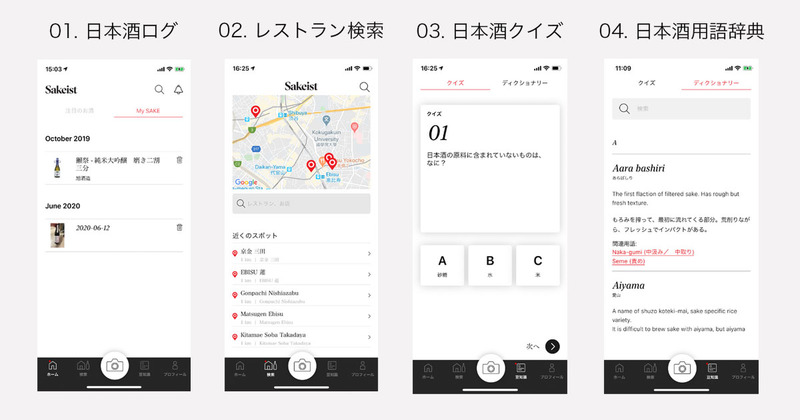 The app is equipped with a map-based search feature that allows users to search for restaurants that carry sake. In addition, users can learn more about "sake production" through quizzes and search for specialized terms unique to Japanese sake such as "Yamada-nishiki," "arabashiri," and "fukuroshibori" which are often found on labels.
Although the export market for sake has continued to grow in recent years, many sake labels are written in Japanese and very few international consumers are able to understand the meaning of the terms used on these labels. In addition, there has also been a demand for a tool with multilingual support that explains the terms and the tastes of sake used in the manner specialized terms are used to described wine frequently consumed outside of Japan, as well as a tool that shares the stories of Japanese sake breweries with consumers in English akin to how the stories of wineries are essential to the global wine industry. Khariis has designed this app with the goal of solving these problems.
Languages currently supported include English and Japanese, with a French version scheduled to be released by the end of 2020. The app is compatible with iOS 10 and Android 7.0 or later versions.