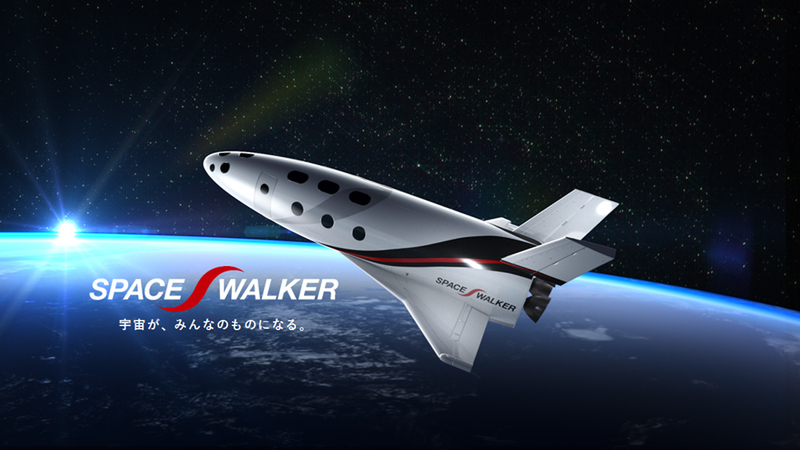 Space Walker announced on June 22 that it has raised another 155 million yen (approx. 1.5 million dollar) in its pre-seed round of financing. This amount was raised in the pre-seed round of financing that took place after the company's funding announcement (of 370 million yen, approx. 3.5 million dollar) made on October 1, 2019, until the end of February 2020. This pre-seed round of financing was undertaken via the allotment of convertible stock acquisition rights with Yoshihide Arai (CEO of Atrae), QB No. 1 Investment Limited Partnership, Hidekuni Takagi (President and Representative Director of Takagi Building), Hands In LLP, etc., as underwriters. The total funds raised, including from the angel round, amounted to 525 million yen (approx. 4.9 million dollar).
Space Walker was founded in December 2017 with the aim of designing and developing sub-orbital space planes as well as offering navigational services to create a future in which anyone can take a journey through space as easily as flying on airplanes. The company is currently engaged in the development of sub-orbital space planes for scientific experiments scheduled to be launched in 2022 along with technological partners such as I-NET, IHI, IHI Aerospace, Kawasaki Heavy Industries, Tokyo University of Science, and the Japan Aerospace Exploration Agency (JAXA).
The funds raised in this pre-seed round of financing will be utilized primarily for the design, development, and manufacturing of units No. 13 and No. 15 of WIRES (WInged REusable Sounding rocket), a technology demonstrator for sub-orbital space planes.