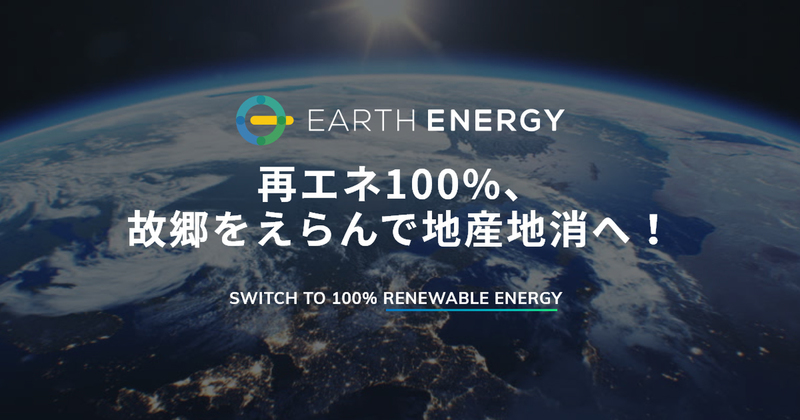 On May 21, Refutures officially launched its electricity retail service "EARTH ENERGY" which allows corporate users and home owners to select and purchase electricity powered by 100% renewable energy.
This service can contribute to regional revitalization efforts by allowing customers to not only purchase electricity from their preferred power company but also select their preferred power plant and area such as their own hometown, making it possible to achieve the goal of "local production for local consumption" with regard to electric power. The electricity supplied by EARTH ENERGY makes use of a proprietary traceability system that utilizes blockchain/Ethereum (patent application submitted in February 2020).
The company also offers the development system "GREEN PLATFORM" for corporate users, which allows them to visualize data on power consumption, the source of power and area, as well as CO2 emission reduction, which had not been possible in Japan previously. The service is also linked to the latest environmental services as well as energy-saving notifications that project the months and time periods during which electricity costs are high.
Refutures will utilize technologies such as blockchain and machine learning in the future to push ahead with automatization efforts. In addition to its aim of equipping electric power retailers with additional capabilities that focus on the environment and society, the company also plans to diversify its business by expanding its operations in system SaaS and distributed renewable energy. Currently, sales have commenced in the area served by Tokyo Electric Power Company. The sales area will be expanded in the future to include areas served by Tohoku Electric Power and Chubu Electric Power.