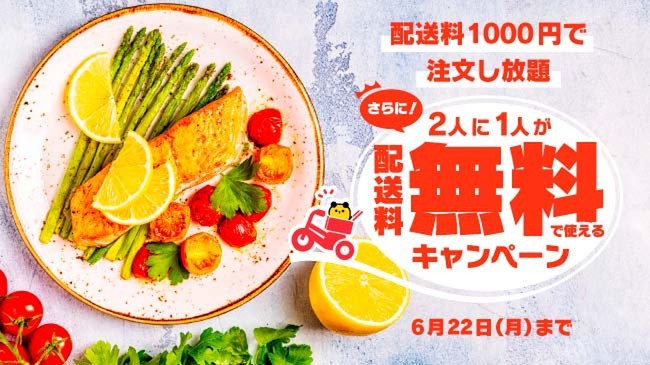 On May 19, Timee started distributing the beta version of the new delivery service called "Timee Delivery" in Tokyo and Osaka. Commemorating the release of the beta version, they are offering a limited-time plan in which you only have to pay a flat service fee for unlimited orders. They are also running a campaign that waives the service fee.
Timee provides a service that connects people who want to work part-time in their free time and businesses that need workers immediately, through its Free-Time Part-Time app, "Timee". Due to the novel coronavirus pandemic, restaurants have had to scale down operations and introduce delivery services instead. In order to support these businesses, the company started the Timee Delivery service.
Unlike the modern delivery service model where delivery is entrusted to someone else, they use the old-school delivery style where the restaurants' workers deliver the food to your house themselves. Other than being the cheapest food delivery in the industry as the prices will be the same as in-house prices, it is expected to be used as a tool for people to support local businesses that they frequented before this coronavirus disaster, or a way for new people in the neighborhood to discover nearby stores.
A service fee is applied upon each delivery order, and is 300 Yen (around 2.80 USD) for each delivery. Until June 23, you can subscribe to a special plan which allows you to order as many times as you want for a flat fee of 1000 Yen (around 9.30 USD).