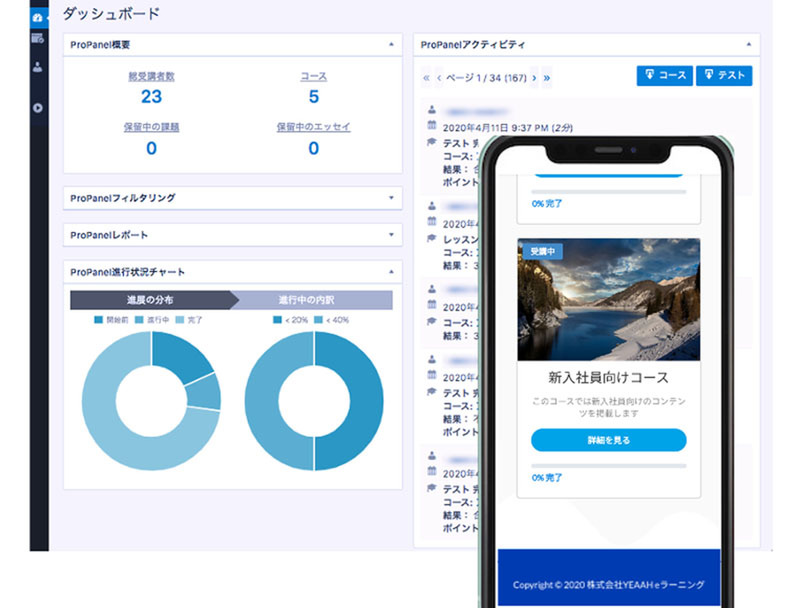 On April 27, Yeaah released their easy-to-implement, in-house learning assistance service for corporations: "Crystal Clear Learning!"
A simple in-house learning system that fits a corporation or an organization of about 200 persons. It is cloud-based and does not need a server. You can start an in-house learning system in a short period of time with ease. It is equipped with the "e-learning function" for in-house education and the "administering function" for checking each student's test results and attendance.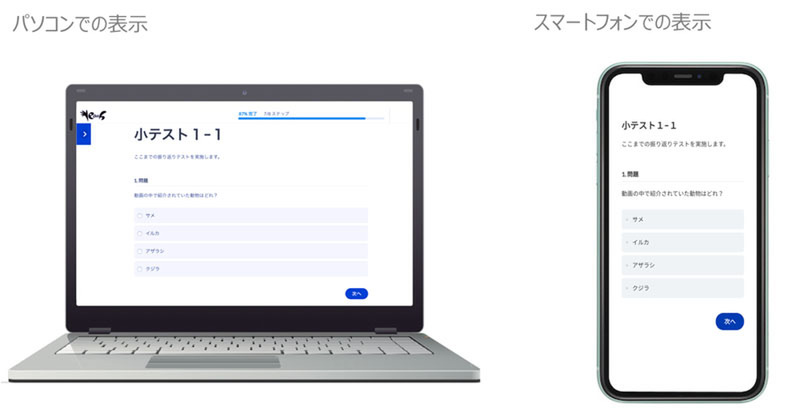 It can be implemented regardless of the location of the session or the age of the student as it is accessible from both PC and smartphones. Each corporation can set its own videos, study materials, and quizzes. Courses can be made according to groups based on operations and titles. You can check the real-time statistics such as the attendance status and exam results. You will find it easy to gauge each student's comprehension.