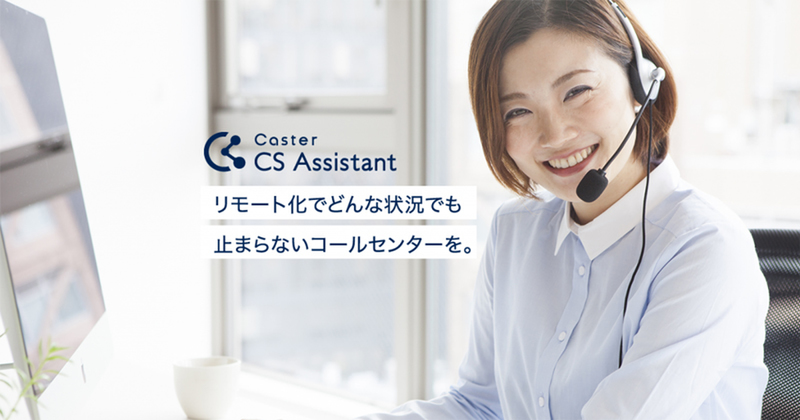 Caster has officially launched its remote call center "Caster CS Assistant" on April 21.
Although more companies have introduced telecommuting to prevent the spread of the novel coronavirus and to ensure the safety of their employees, call centers that handle the personal information of individuals are believed to have found it difficult to shift to telecommuting due to security-related concerns. Nevertheless, as there have been cases of companies closing their call centers after members of their staff were diagnosed with the virus, there is a growing need to set up remote call centers outside companies as a BCP measure for call centers.
Caster has officially launched its optimized remote call center "Caster CS Assistant" by drawing on its experience and expertise in operating "Caster CS Assistant" in the areas of customer support and technical support. Caster CS Assistant allows companies to set up a remote call center in as few as three working days. It has been certified with a PrivacyMark as proof of its ability to handle personal information in an appropriate manner, and it can offer security-related protections via an optional plan for a thin-client environment. In addition, a group of dedicated staff will oversee the entire process of recruiting, training, and deploying online assistants, which allows the call center to offer high-quality services by exclusively assigning personnel with working experience at call centers in various regions.
The standard plan costs 495,000 yen. Customized plans whose quotes are based on setting up the optimum flow for the client's requirements are also available.