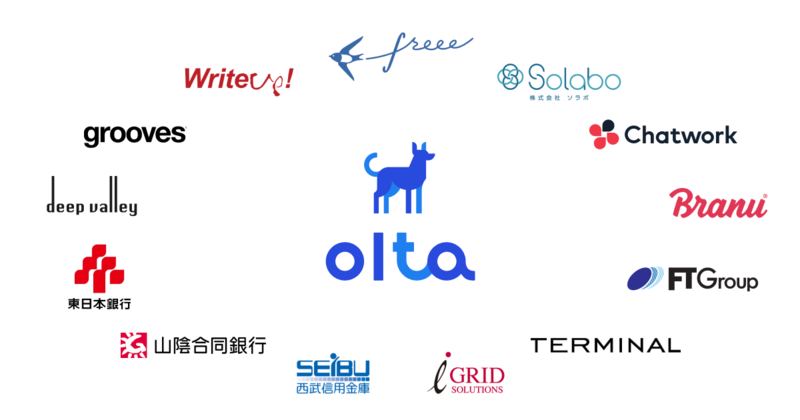 On April 20, Olta, which provides a completely online factoring service "Cloud Factoring," announced that jointly with 14 partner companies it has begun a support program for which the initial fee is 0 yen to provide funds procurement support to small and medium-size businesses and sole proprietors throughout Japan who have been negatively impacted by the Covid-19 pandemic.
Olta Cloud Factoring is a service that quickly provides working capital by buying invoices that are waiting to be paid (accounts receivable). The service can be used by both individuals and enterprises and no upper or lower limits have been set on the purchase amount. The examination results are returned within 24 hours after the documentation has been submitted and the process from application to usage is completed completely online.
The announced support program reduces the fee for using Olta Cloud Factoring that is normally 2% to 9% to zero during the program period. To qualify for the program, applicants must be enterprises or individuals using Olta for the first time and the program period will run from April 20 to May 6.
While the government and private organizations are providing a variety of cash flow support measures to offset the impact of the Covid-19 pandemic, the reception desks are overcrowded, preventing sufficient provision of the services and creating a long wait until the services are received, so the company decided to conduct this program to provide working capital support to suffering sole proprietors and small and medium-size businesses who need working capital in the short term.
The 14 partner companies that are participating in this program are freee finance lab, Seibu Shinkin Bank, Chatwork, DeepValley, Linkers, Light Up, BRANU, Terminal, grooves, San-in Godo Bank, FT Group, Higashi-Nippon Bank, SoLabo, and i Grid Solutions.
Related URL:
Official launch of free cloud invoice management service INVOY