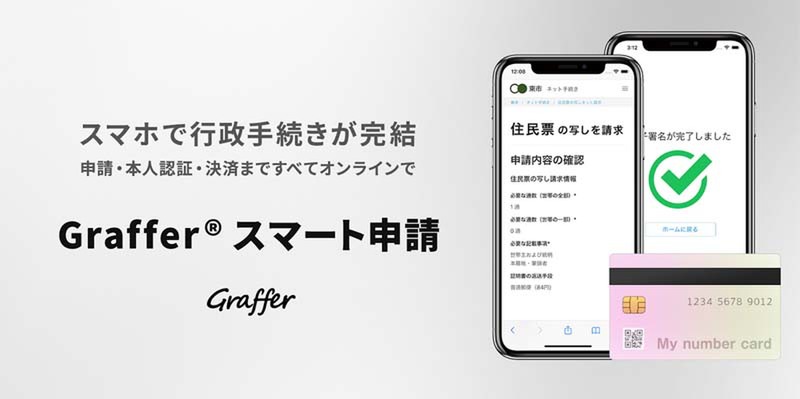 On April 7, Graffer launched "Graffer Smart Application," through which residents can utilize government services using their smartphone. Prior to its official release, this platform was introduced in Shijonawate City of Osaka prefecture on April 2.
The introduction of Graffer Smart Application by local governments has allowed residents to complete various government-related procedures on their smartphone. By entering the required information on the screen, users can apply for documents such as their certificate of residence or an official copy of their family register, as well as complete government-related procedures such as the submission of a moving-out notification.
The platform uses a digital signature system based on the user's My Number card as recommended by the Ministry of Internal Affairs and Communications for the purposes of identity verification. As the My Number card can be easily scanned by the app (which is currently available in Android, with the iOS version scheduled to be released soon), no additional device is required. Cashless payment is also available for the payment of administrative fees when the user applies for a certificate of residence, etc.