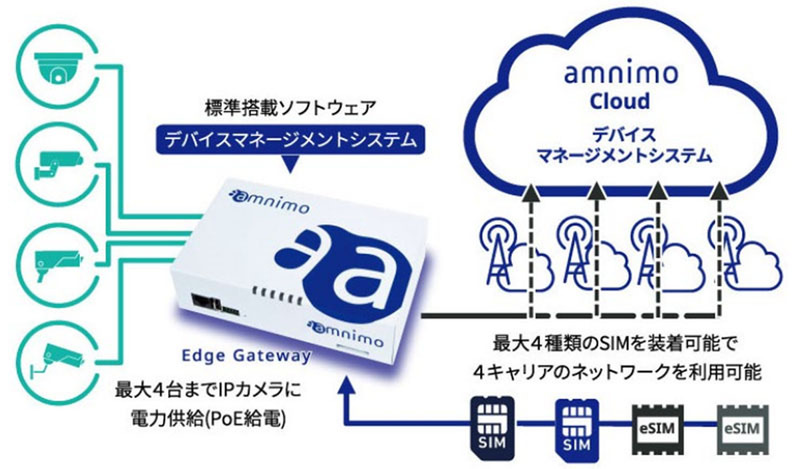 On March 23, Amnimo announced the development of Edge Gateway, an industrial-use LTE gateway featuring high robustness.
As companies and organizations in a variety of industries advance initiatives to make use of the industrial IoT (IIoT), Amnimo notes that issues are arising involving the wish to reduce failures under harsh external environments, and to handle failures remotely without the need to visit the affected site. The company also says that it is responding to emerging demand for advanced processing of video and other large volumes of data.
Equipped with LTE communication functions usable in a variety of industries, Edge Gateway aims for a design optimized especially for surveillance camera applications. In addition to 2GB of memory and 32GB of eMMC storage (program area), the computer can be equipped with a 2TB SSD (for storage of video data, etc.) and comes standard with a VMS (Video Management System). Custom applications can be created on Ubuntu OS.
The computer can be connected to four IP cameras simultaneously using PoE power supplies, and supports two SIM cards and two eSIMs, enabling communication switching among four carriers. It is also equipped with a slot for an expansion board to support the extension of functions.