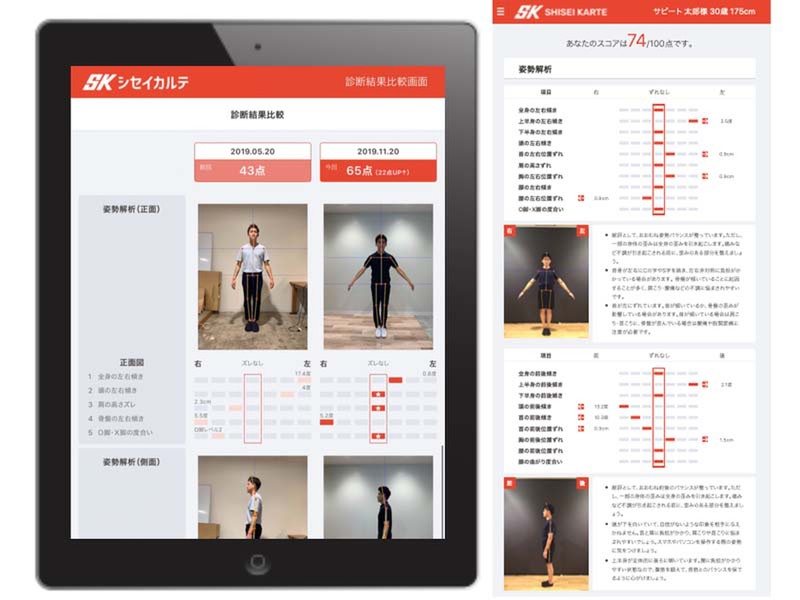 On February 7, Sapeet began providing the "Posture Medical Record Quick Version" posture analysis system that was developed using deep learning.
This system analyzes the level of satisfaction in the treatment and program results, which is an important factor directly related to the management of chiropractic clinics, orthopedic clinics, fitness gyms, yoga studios, nursing homes, and other facilities. This service is provided using just an iPad and a simple user interface design that is operating with just a few taps on the iPad. The operation from preparation to analysis completion is finished in only one minute.
Analysis items that cover several tens of locations are each analyzed in units of 10mm and 0.1 degrees. The diagnosis results are output as an easy-to-understand report configured using a score and graph. The optimum menu proposed based on the diagnosis results and actions will improve the trust between the facility staff and the user.