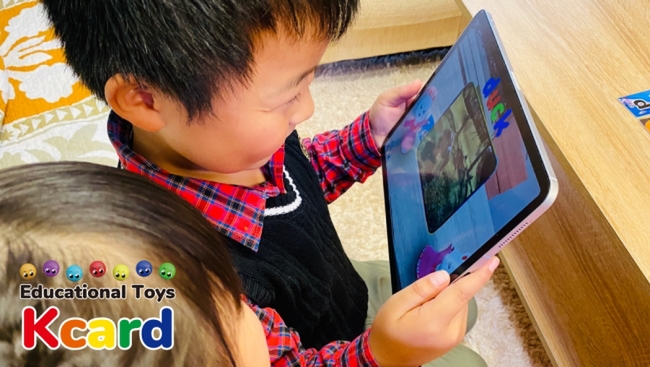 Asatec began crowdfunding with America's Kickstarter on December 14th for "Kcard," an educational toy that teaches English vocabulary.
Kcard is an educational toy that uses AR technology and cards to allow children to have fun while learning English vocabulary. Line up cards with letters printed on them, scan them with your smartphone or tablet, and Kcard's exclusive AR technology will tell you if you have correctly made an English word, teaching users the correct answer with a special display.
The app works with iOS 11 and Android 8.1 or newer.
The funding will continue on America's crowdfunding website Kickstarter until 2/12/2020 at 7:51 pm. Support packages start at ¥4,000, and support of ¥20,000 or more will be rewarded with five sets.
Asatec develops VR, AR and CG productions. They created the original VR haunted house, "Cursed VR," and are engaged in a VR event rental business.